The 4th of July is a holiday that we celebrate in the United States to commemorate America's Independence Day. An interesting fact about this holiday is that America actually declared independence from Great Britain on July 2, 1774. It just so happens that we celebrate on the 4th of July.
It is a day that we take time to remember those who fought for our rights, freedoms and independence. This is America's birthday and we should partake in the celebration!
The 4th of July is one of those holidays that I remember always getting excited about. We would have so much fun eating great cookout food, playing fun games and enjoying the fireworks at night! This was apart of my summer that I looked forward to each year.
I also remember having some bored moments waiting for all of the fun to start. Waiting can be so hard for kids! I couldn't wait for nightfall, because I would be so excited for the fireworks to start. So I know how difficult it can be keeping the little ones entertained when you're preparing for the 4th of July events. This is why I have rounded up 16 awesome 4th of July activities for preschoolers, toddlers and kids!
4th of July Activities for Preschoolers
4th of July Free Printables– Hess Un Academy
Independence Day is one of the highlights of the summer. Whether you're planning a 4th of July party, going to an Independence Day parade, or just need something to entertain your kids while waiting for the fireworks to begin, these free 4th of July printables for kids are sure to save the day.
DIY Firework Art for Kids– Lil Tigers
Make your own firework craft with the help of drinking straws. It is super easy and fun. Your kids will enjoy it.
DIY Colored Rice Recipe– Lil Tigers
This colored rice recipe will help you to make your own patriotic sensory tray. It is super simple, but fun.
Free Printable 4th of July Coloring Pages– Freebie Finding Mom
Do you need fun and creative 4th of July decoration ideas? Get the kids involved by having them decorate these 3 Free Printable 4th of July Coloring Pages then use their patriotic masterpieces as DIY décor!
Uncle Sam Patriotic Sparkler Holder– DIY Party Mom
Keep your sparklers safe and away from the kids this 4th of July with this fun Uncle Sam Patriotic Sparkler holder. Or fill with cookies and other treats for a great gift idea or decoration at your pre-firework festivities.
Color By Number American Flag– Simply Full of Delight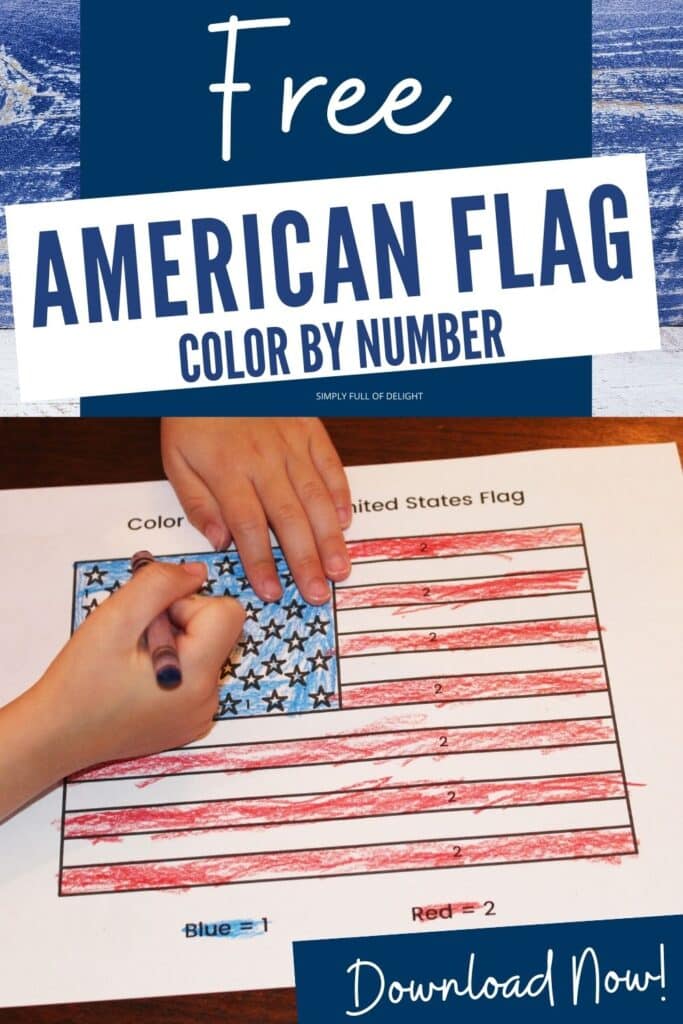 Practice number recognition with this Color by Number American Flag! Great for fine motor skills and learning to follow directions.
Uncle Sam Hat Headband– Simply Full of Delight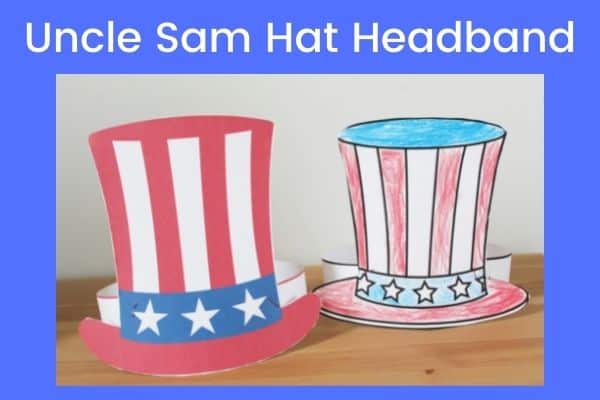 Make your own Uncle Sam Patriotic Hat headband! There's a full color version as well as a color your own. This is a simple patriotic craft that kids of all ages will enjoy!
4th of July Scavenger Hunt– Maple Planners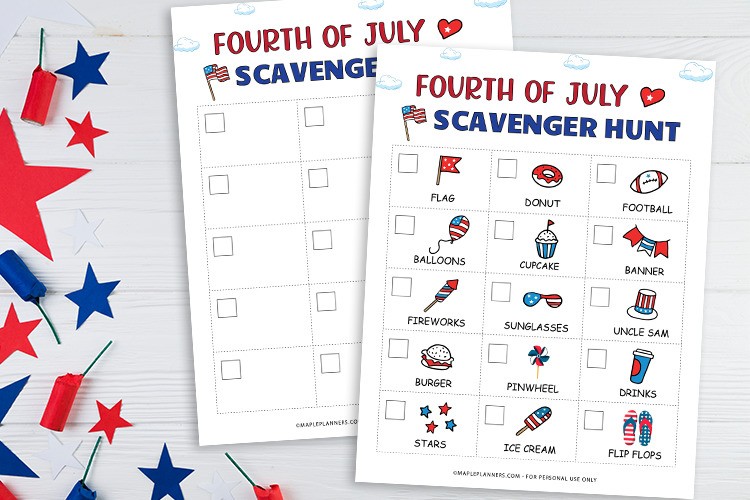 A 4th of July Scavenger Hunt for kids is one of the perfect activities for kids to keep them entertained before and during 4th of July celebrations.
Patriotic Bingo– The Denver Housewife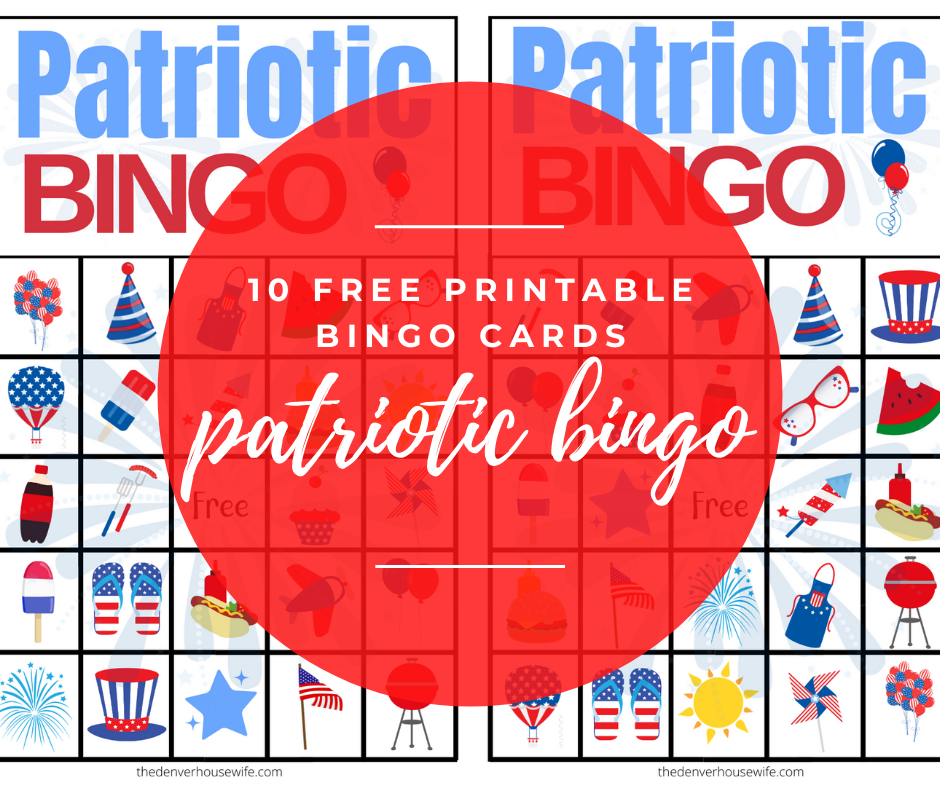 Patriotic Bingo is a free printable game for kids of all ages to enjoy over summer, especially on the 4th of July! You can also print it out and bring it on the go to picnics, camping, BBQ's and more.
Patriotic Do-A-Dot Printables– All About Baby Blog
Do-A-Dot worksheets are great for toddlers and even preschoolers. Keep your child busy learning and having fun with these worksheets this 4th of July!
Toilet Paper Roll Fireworks– Crafting with Kids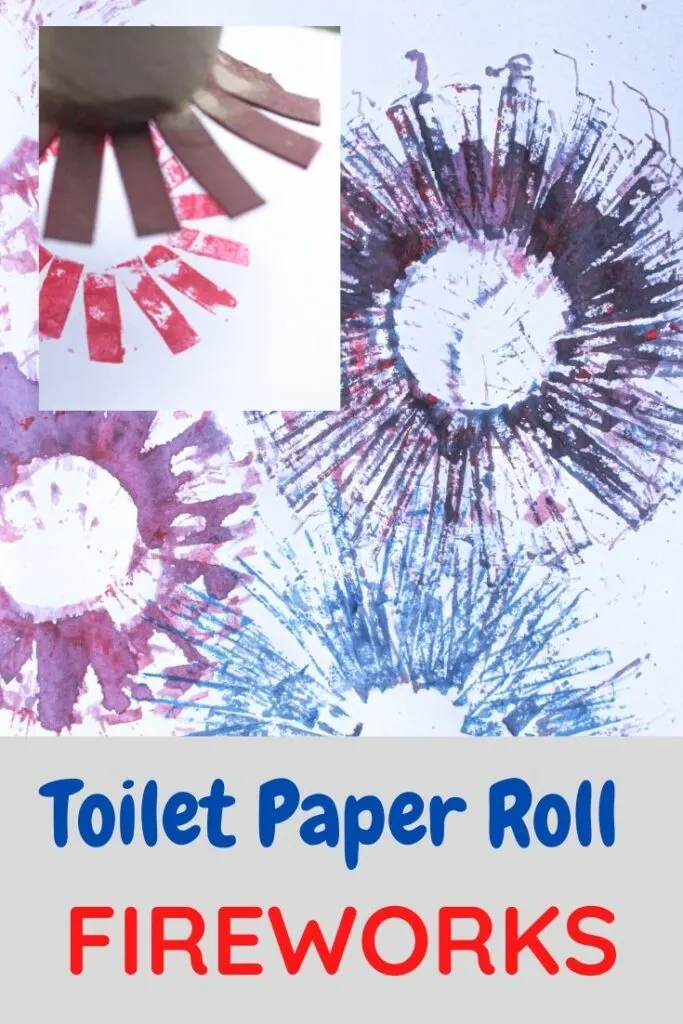 "Learn how to make these easy toilet paper roll fireworks with household items. Your kids will love this 4th of July craft."
Star Suncatchers– Crafts by Amanda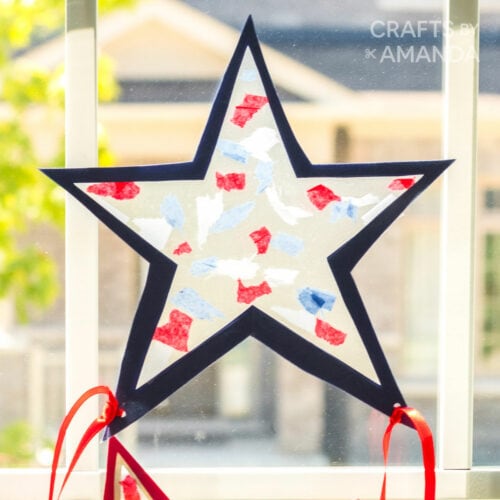 "These star suncatchers are a great way to decorate for any patriotic holiday, including the 4th of July, Memorial Day, and Patriot Day. Using a few supplies, kids can make several of these to decorate windows to add a festive touch to the holiday."
Bonus Activities for Older Kids
4th Of July DIY Mason Jar Candles– SwankyDen
These 4th of July candles are the picture gift for a party or DIY decoration for a 4th of July party.
Free 4th of July Word Search and Word Scramble– Two Kids and A Coupon
Celebrate Independence Day early with fun and free printable Fourth of July Word Search and Word Scramble for kids.
4th of July Pinwheel Wreath– Fun Learning Life
Have fun with the kids making this super cool 4th of July wreath from pinwheels!
Conclusion
In conclusion, the 4th of July is an American holiday in which we celebrate independence. I hope these 4th of July activities for preschoolers will help keep the kids busy and entertained while the preparations of the festivities are happening. The activities will also help with preschoolers, toddlers and even older kids fine motor skills!
What is favorite activity from the round up? What activities do you have planned for the kids this 4th of July? Please leave them in the comments!