Did someone say fall? Yes! Cooler weather, leaves turning colors, beautiful sunsets and so much more. I absolutely love this time of year! Watching the seasons change is always a great opportunity to explore nature and learn to embrace the changes the next season will bring. It's a great time of year to include some wonderful learning opportunities for toddlers, preschoolers and even older kids. If you need some inspiration for new fun fall activities for preschoolers then you're at the right place!
Early learning is vital to children's growth and development and we should do as much as we can with them as early as we can to ensure they get a fantastic start. During fall there are so many fun activities to with preschoolers and toddlers! From apple and pumpkin picking, to fun activities and worksheets to crafts! The fun and learning never has to end!
This is a great season for in and outdoor activities. Some days it's a bit warmer to enjoy a fall activity outside and then on the cooler days you can enjoy some fun learning with printables, crafts, games or other indoor activities. I have placed these fun fall activities for preschoolers into four categories: Fall Literacy Activities, Fall Sensory Activities, Fall Crafts and Fall Printables and Activties.
Fun Fall Activities for Preschoolers
Fall Literacy Activities
Developing literacy skills during the early years is crucial. When children have these skills before they start school, we place them at an advantage. They will now be equipped with the skills they need to begin learning to read. Practicing these skills at home gives preschoolers and toddlers an early start to developing literacy skills that will help them throughout their lifetime.
Fall Reading Challenge– Mommy Snippets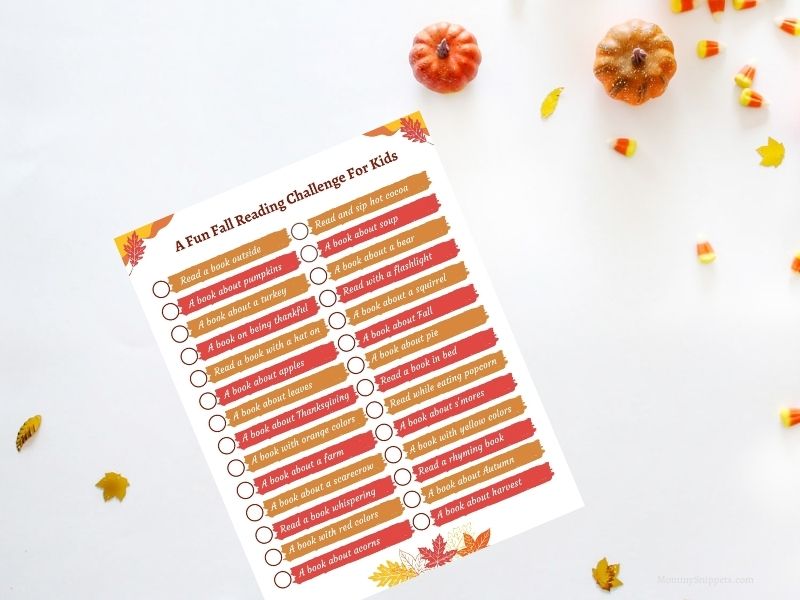 This fall reading challenge is fun for kids of all ages. It's the perfect activity to get the kiddos reading.
Acorn Alphabet Learning Activity– Crafting with Kids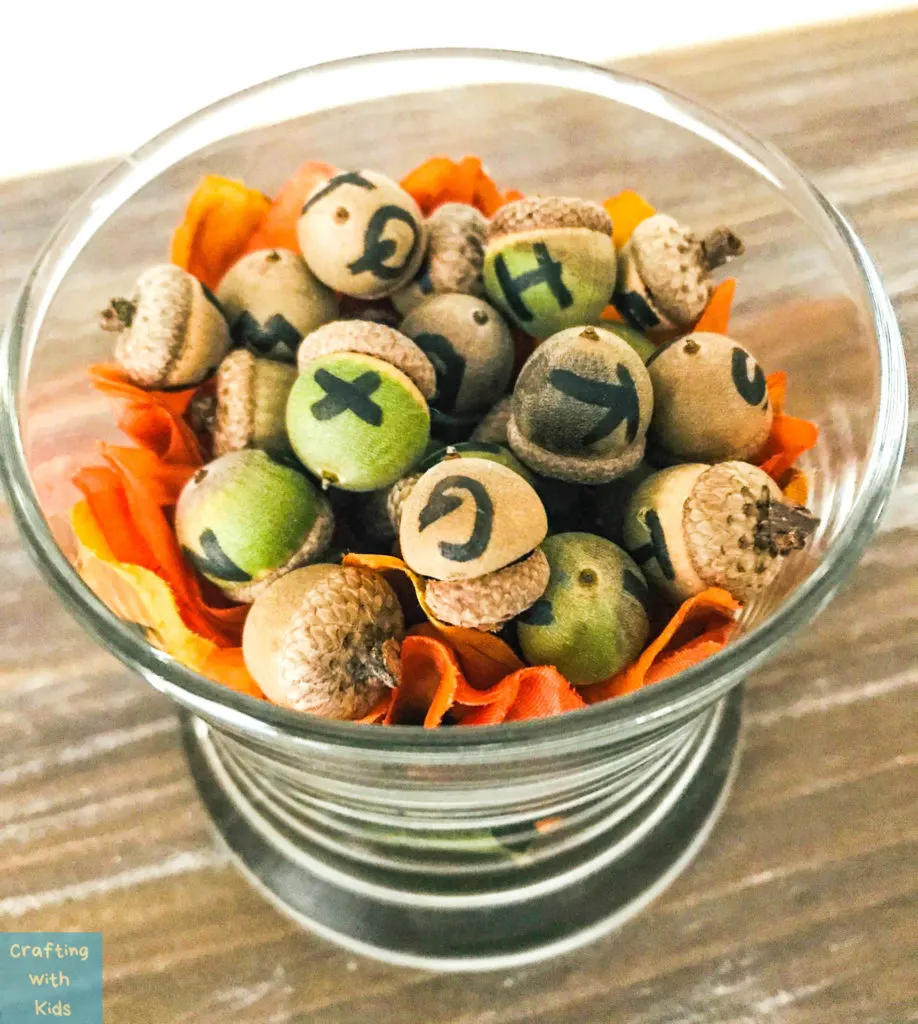 This is a great fall learning activity that helps young children get familiar with the alphabet. Take a nature walk, find acorns and turn them into alphabet blocks!
Dr. Seuss Truffula Trees Craft For Kids– Tourists Meets Traveler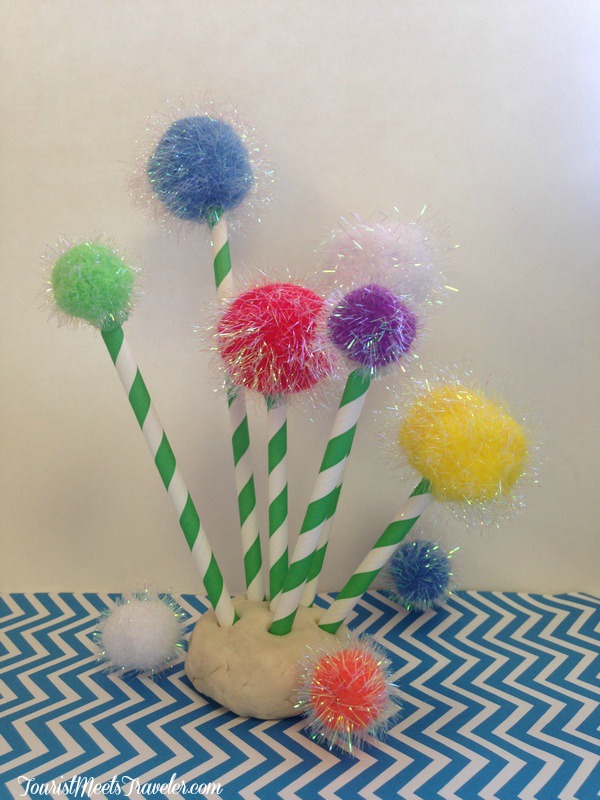 As the leaves start changing on the trees outside, have some fun with Dr. Seuss! You can read the story together and then make these adorable truffula trees.
A is for Apple Hand Art– Kindergarten Worksheets and Games
Help kids learn their letters starting with the letter Aa. This fun-to-make A is for apple handprint craft is fun for preschool and kindergarten age students.
Fall Sensory Activities
Sensory development is also important in early learning. Sensory skills allow kids to develop fine motor skills and well as increase determination, motivation and social play.
Corn Sensory Bin– Lil Tigers
Make your own corn sensory bin and enjoy fall with this greet sensory activity.
How to create a Fall Sensory Bin– Simply Full of Delight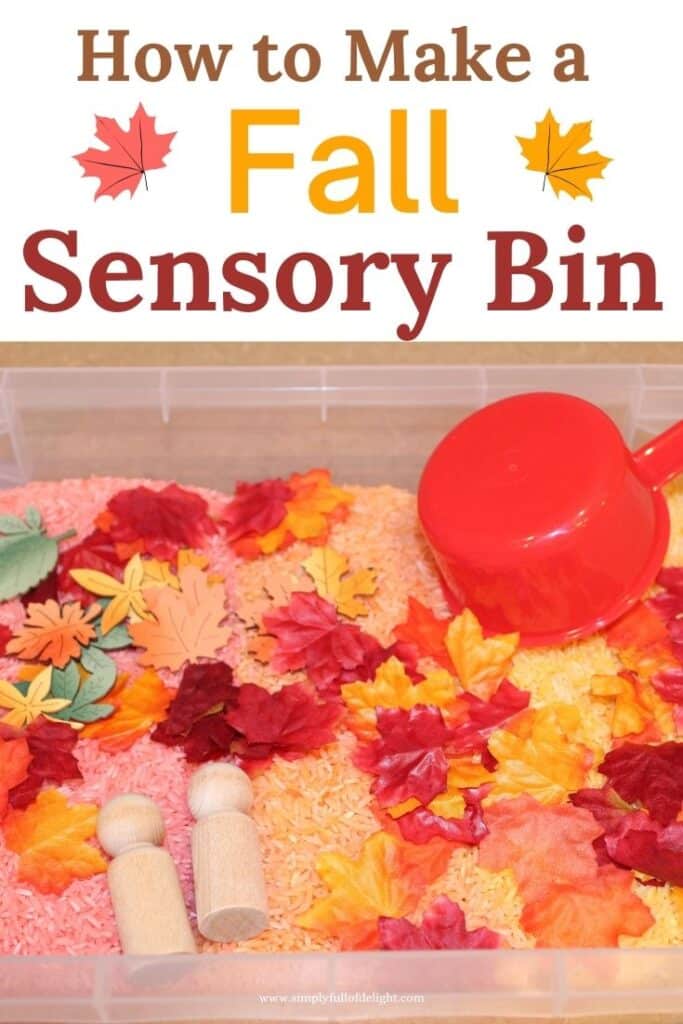 A simple craft for small children to inspire creativity. You can reuse this idea for any holiday or season!
Fall Leaves Sensory Bottle and Book Activity-Messy Little Monsters
Celebrate fall with this easy to make fall sensory bottle and book activity.
Fall Crafts for Preschoolers
Craft activities are great ways for children to express their imagination as well as their creative side. Craft activities also help with learning colors, shapes and developing fine motor skills.
Leaf Hedgehog Craft and Template- Messy Little Monster
This leaf hedgehog craft is the perfect fall craft. There is a free printable too!
Paper Plate Leaf Wreath– Messy Little Monster
Decorate your home with this cute leaf paper plate wreath craft. The colors look fab!
Paper Weaving Fall Printables– Artsy Crafty Mom
This printable activity/craft is great for keeping the little ones busy while helping develop fine motor skills!
Cupcake Liner Owl Craft– Artsy Crafty Mom
Kids will love making this cupcake liner owl with all of the festive fall colors!
Easy Pumpkin Thanksgiving Craft– Artsy Crafty Mom
Your kiddos will enjoy this is easy pumpkin craft for a fun fall activity!
Fall Cereal Tree Craft for Kids– 123 Homeschool for Me
Kids will have fun making this pretty cereal tree to reflect the beautiful color in autumn trees. This fall craft for preschoolers is also great for working on fine motor skills.
Styrofoam Peanuts Fall Craft– 123 Homeschool for Me
Don't throw out those packing peanuts! Make this fun, 3D fall craft for kids instead!
Fall Leaf Prints with Markers– 123 Homeschool for Me
Take leaf rubbings to a whole new level with this fun marker leaf prints project. This fall nature craft is perfect for your kids of all ages.
Printable Fall Hats– Preschool Play and Learn
Celebrate FALL by making a hat craft! Simply print your favorite template to create a super cute, free printable fall craft for preschoolers.
Parts of a Pumpkin Craft– Kindergarten and Worksheet Games
Help kids learn about the parts of a pumpkin with this fun science craft! This paper plate pumpkin craft is perfect for fall science.
Pumpkin Stamping for Preschool– Little Sprouts Learning
When you carve your pumpkin, you can use the leftover pieces to make these super fun pumpkin art stamps for kids.
Fall Suncatchers– Crafts by Amanda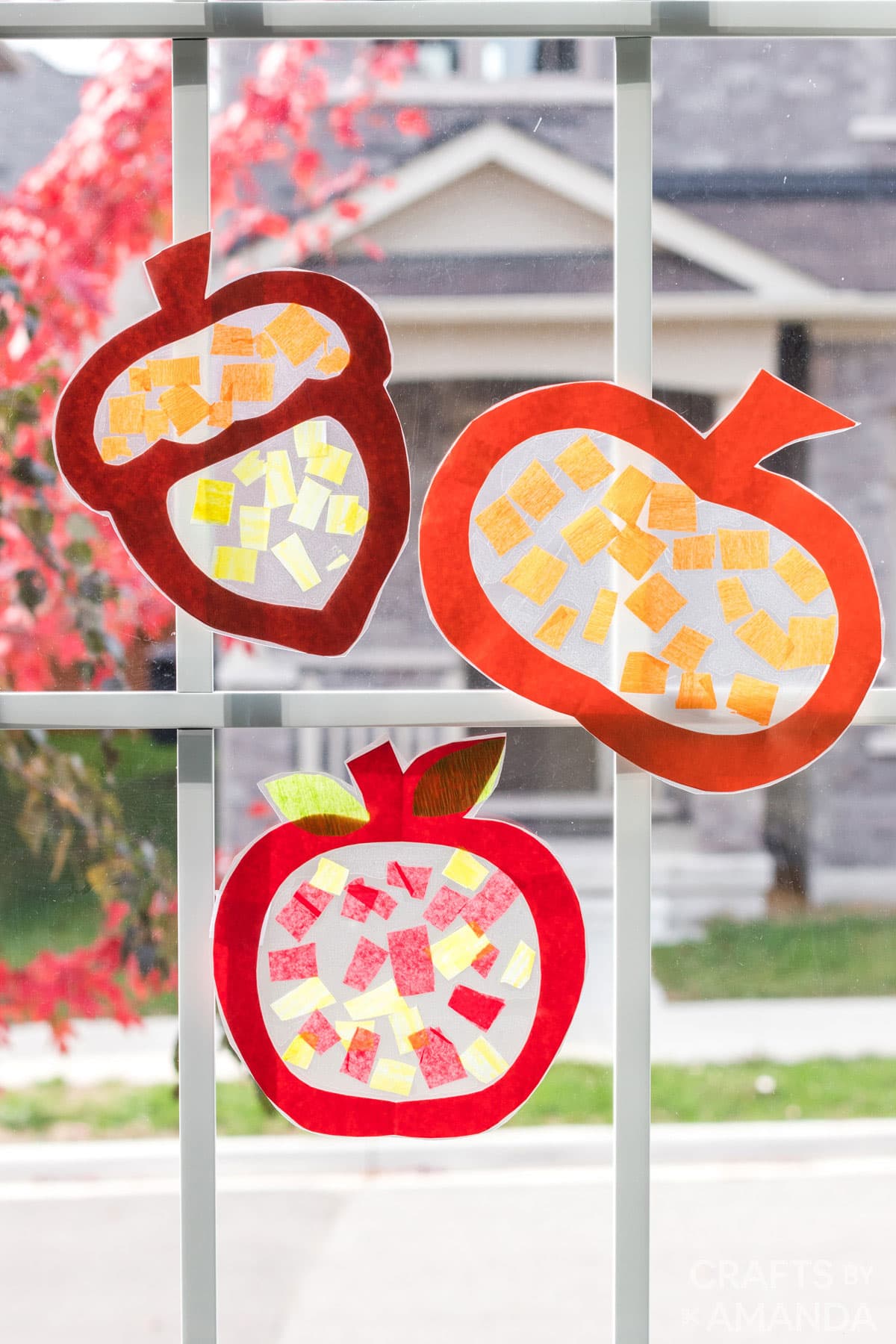 Kids will have fun creating these pumpkin, acorn, and apple fall suncatchers!
Coffee Filter and Pumpkin Craft– Three Kids, Three Cats and a Husband
Preschoolers will love watching the colors merge as they make these beautiful leaf and pumpkin garlands. Great for decorating the classroom or the mantel at home.
Pumpkin Craft for Preschoolers– Simple Everyday Mom
Preschoolers will have a blast making these fall pumpkin crafts!
Cute Acorn Craft for Kids– Simple Everyday Mom
Preschoolers will enjoy this very cute acorn fall craft activity!
Forest Fairy– Daisies and Pie
This is a fun craft perfect for older kids as well as younger ones. They will have fun creating this fairy costume!
Fall Printables and Activities for Preschoolers
Autumn Leaves Learning Activities– Mama Smiles Joyful Parenting
Wonderful autumn leaves learning activities for kids. From reading to math to art projects, there are fun educational activities for everyone to welcome fall!
Fall Cutting Practice for Kids– 3 Boys and A Dog
This Fall Cutting practice worksheet is great for preschoolers. Encourage your little ones to practice their scissor skills.
Fall Bingo Printable– Maple Planners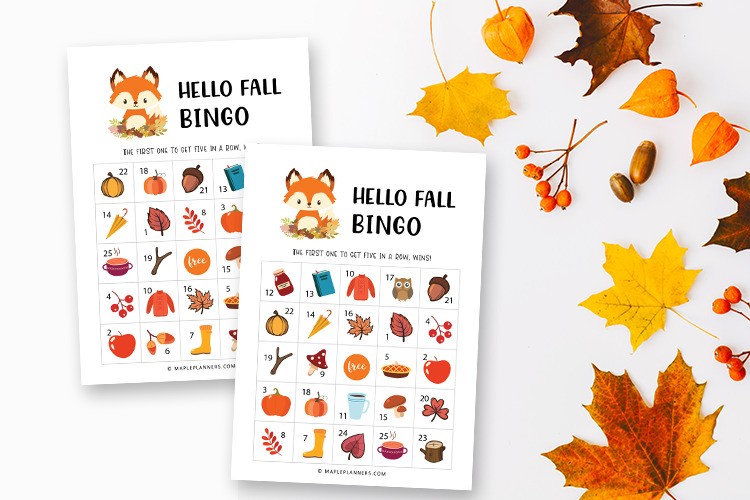 Preschoolers and Kindergartners will enjoy playing this Fall themed bingo game that is perfect for birthday parties, classroom setting, road trips or a fun activity for kids.
Fall Leaf Preschool Pattern Activity– Go places with Kids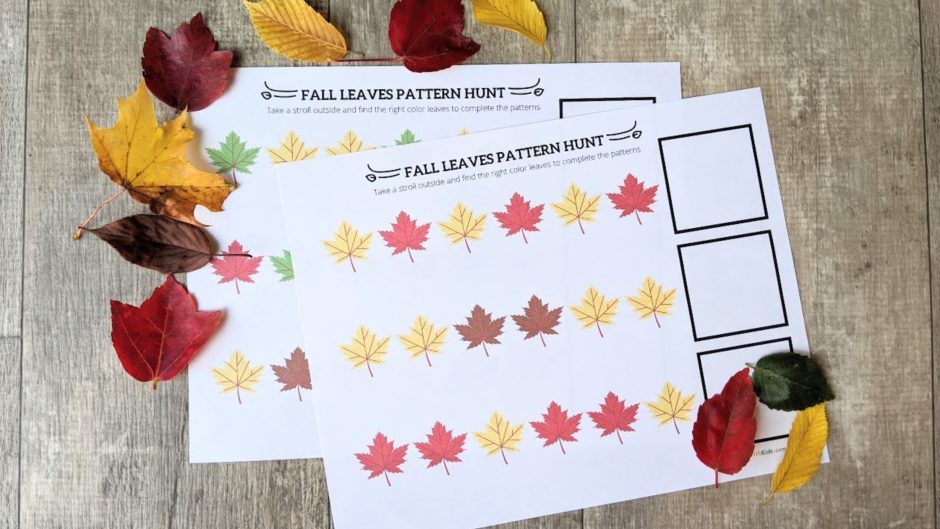 Preschoolers will love this fun and engaging fall pattern activity! Go for a scavenger hunt outside to find the correctly colored leaves to complete each pattern in the free printable.
Nature Walk Game– Pink Fortitude
Wanna make your nature walks a little more fun and interesting? This Nature Walk Game and printable is fun for kids, adults, grandparents – the whole family!
Simple Do A Dot Printables– Preschool Play and Learn
Kids LOVE using dot markers! So grab these fall do a dot printables to make fun fall pictures like apples, pumpkins, and more with bingo markers!
Fall Slime– Mommy Made That
This fun fall slime is easy to make at home. Preschoolers love making slime! Add in some glittery fall leaves and it's a perfect opportunity to talk to your child about the changing season.
Friendship Soup Activity– Little Sprouts Learning
Friendship soup is a great fall activity for young kids. They can learn about taking turns and sharing and eat a yummy meal.
Conclusion
In conclusion, Fall is a wonderful time of year for so many different crafts and activities. Fall is a great season to introduce new opportunities for learning for preschoolers and toddlers.
I really do hope you have found these fun fall activities for preschoolers helpful.
Which activities do you plan to try? Do you have any fun fall activities for kids that you enjoy? If so, please share in the comments!