Is it Summer already? You bet! If you're like me you're probably busy trying to come up with fun summer activities to help keep your children busy having fun and learning all at the same time. This is why I have rounded up some fun and unique summer activities for toddlers and preschoolers!
I really do hope these summer activities give you some inspiration on what you can do to help avoid some of the summer boredom that happens so often with children. Try your best to set a routine and carve time out for learning, playing and family time during this beautiful season that usually goes by so quickly!
Fun & Unique Summer Activities for Toddlers and Preschoolers
Stem Activities for Preschoolers and Toddlers

–

Hess Un Academy
Enjoy these activities with your little ones when you need a screen-free activity or when you just want them to have an educational adventure! You'll be creating memories that will last your kiddos a lifetime.
2. Fun Neighborhood Outdoor Scavenger Hunt with Sidewalk Chalk– Saving Talents
Looking for a boredom buster for the summer or another time when you're stuck at home? This fun neighborhood outdoor scavenger hunt with sidewalk chalk is the perfect way to get the entire neighborhood involved yet do it on your own time at each family's convenience.
3. Sunscreen Painting: STEAM for Kids– Team Cartwright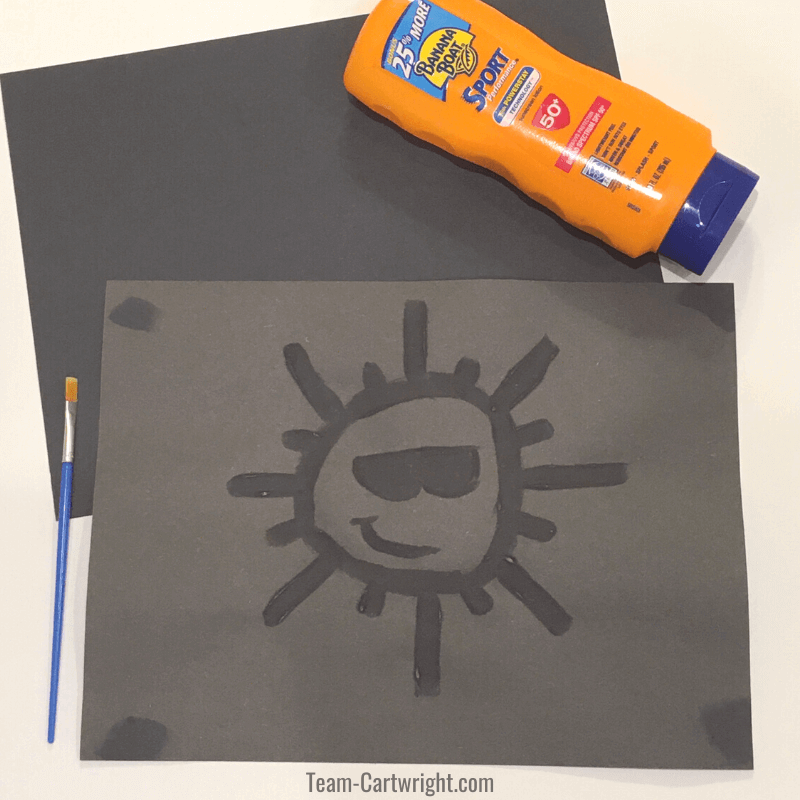 Wow your kids with magic painting by using sunscreen! Plus get the science behind how sunscreen works and why we need it. STEAM craft for the win!
4. At-Home Chemistry: Can you clean pennies with Ketchup? –Team Cartwright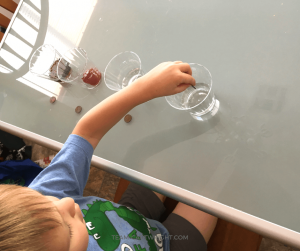 Can yoclean pennies with ketchup? Challenge your kids with this fun and easy science experiment this summer!
5. Exploding Sidewalk Chalk Experiment– Hess Un Academy
Share an exciting summer activity with your kiddos in the form of exploding sidewalk chalk. Watch the chalk explode (don't worry, it's safe) and then let your kids play in the mess afterwards. It's tons of fun!
6. Sponge bombs and Sponge Toss Water Game– Crafts by Amanda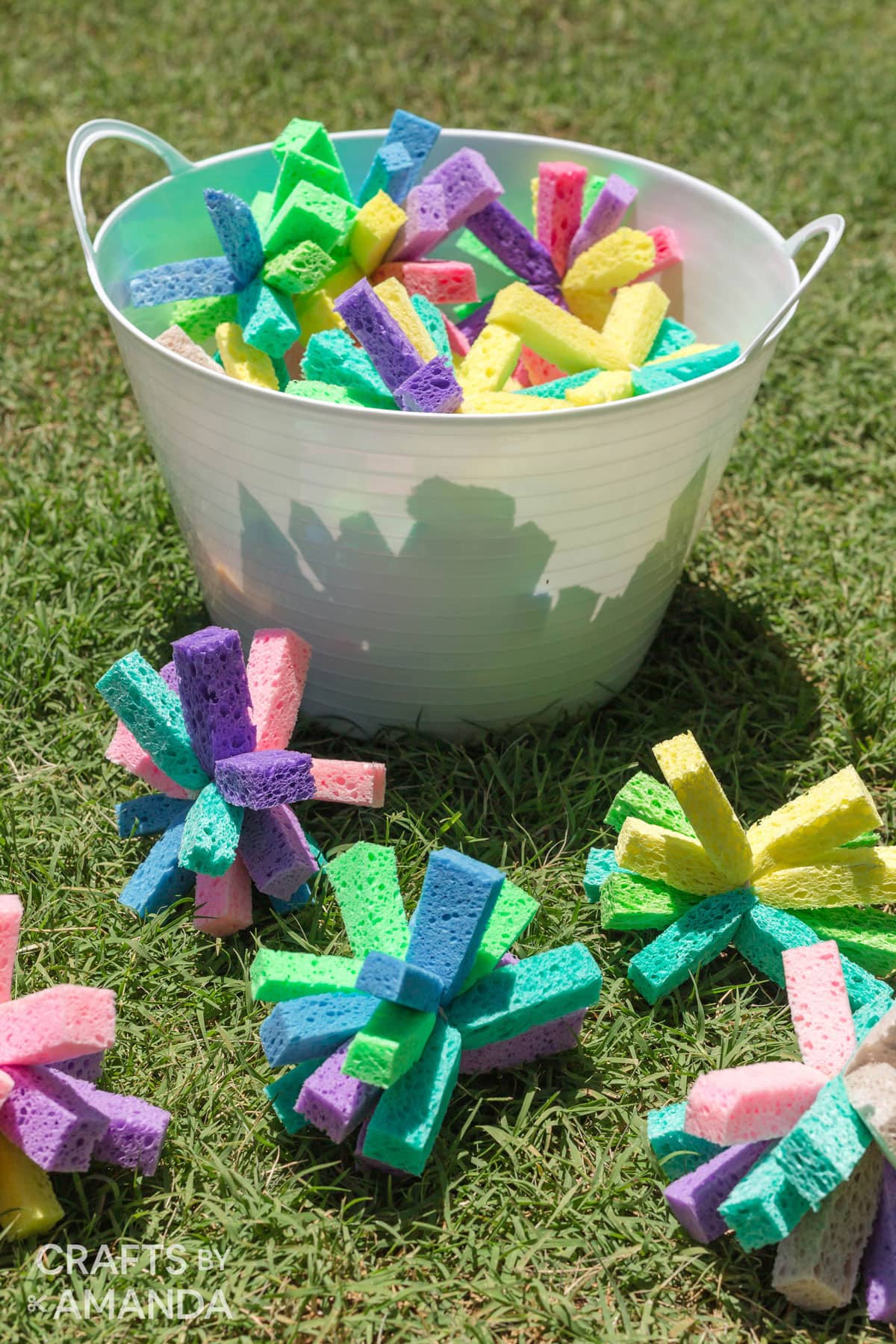 Have some outdoor with these sponge bombs! These sponge bombs are perfect for the entire family to enjoy outside on a hot summer day!
7. Fizzy Ice Cube Science Experiment– Lil Tigers
Let's play with fizzy ice cubes and learn the science about it. Your kids will love it.
8. DIY Foil Stream– Lil Tigers
Build your own foil stream in your backyard and enjoy an afternoon full of water play.
10. DIY Fingerprint Glass Magnets– Craftsy Hacks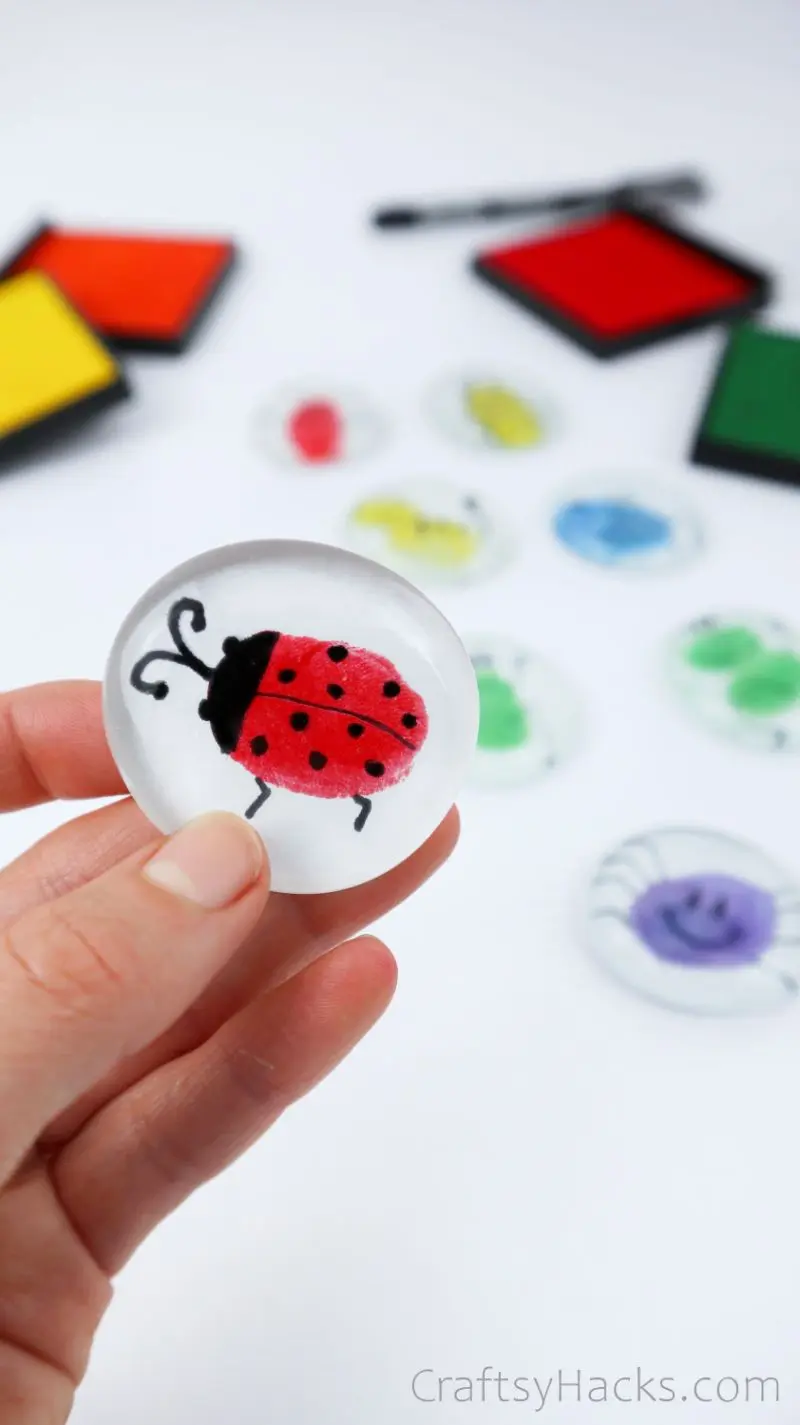 Get busy and let the kids make their very own magnets! With a little help suitable to all ages!
Summer Activity Printables
11. Summer Pattern Block Mats (Printable Activity)– Little Ladoo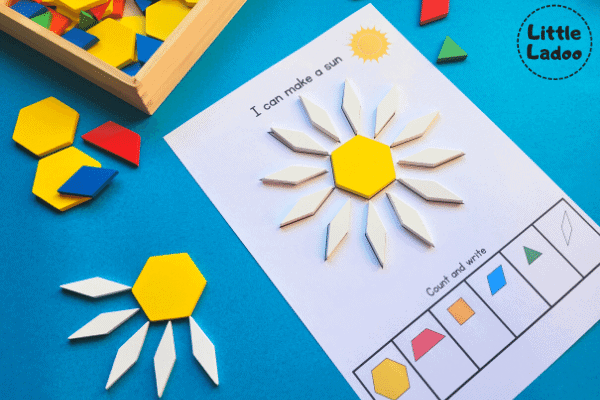 Make cute Summer elements with these Printable Pattern Block Mats. This no-prep activity is so perfect for preschoolers. Just print and play!
12. Fun Nature Scavenger Hunt Printables– Oh My! Creative
Summer is filled with lazy days and it can be hard to come up with ideas to keep kids busy. I love the idea of kids learning as they stay active. Here are three fun nature scavenger hunt printables for the kids!
13. Summer Bingo Game Free Printables– Maple Planners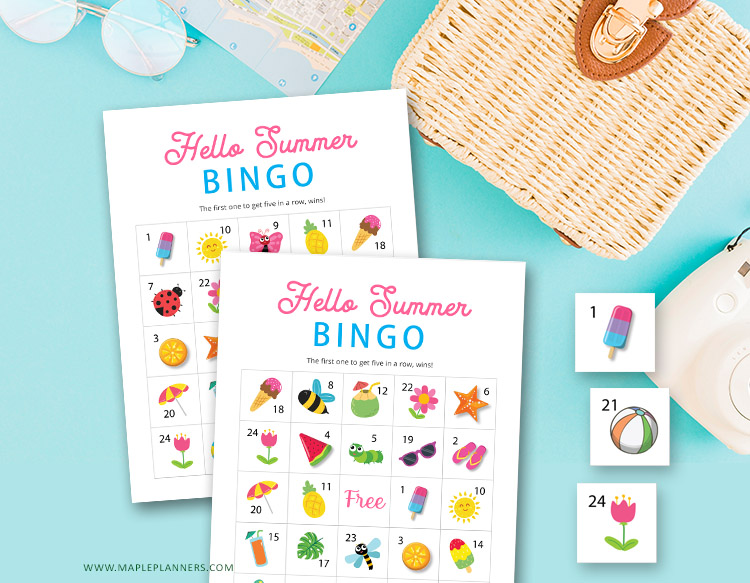 Summer Bingo Game is perfect to play during those summer days when it's too hot to step outside, and you need to keep your kids entertained and busy indoors.
14. Family Scavenger Hunt– Scavenger Hunt Idea
Ready to let your children explore the outdoors? Learn how to go on a nature scavenger hunt with the whole family.
15. Sun Coloring Pages Printables – Vanah Lynn Designs
Enjoy coloring all 10 of these free summer coloring pages.
16. Summer Printable Color By Number Worksheets– Simply Full of Delight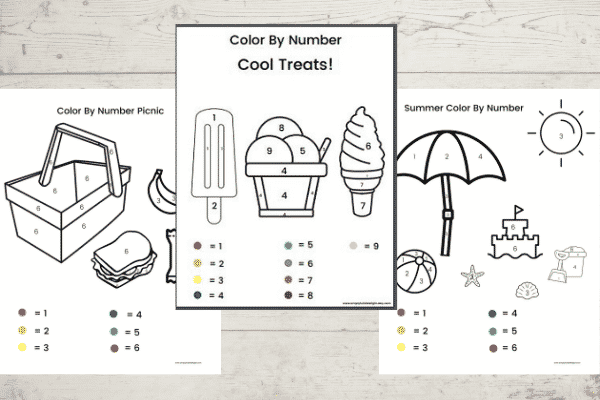 Practice number recognition skills with these color by number pages! These free printables have a summer theme and combine fun with learning!
Summer Treat Activities for Toddlers and Preschoolers
17. Lemonade Popsicles– Stay Calm and Eat Ice Cream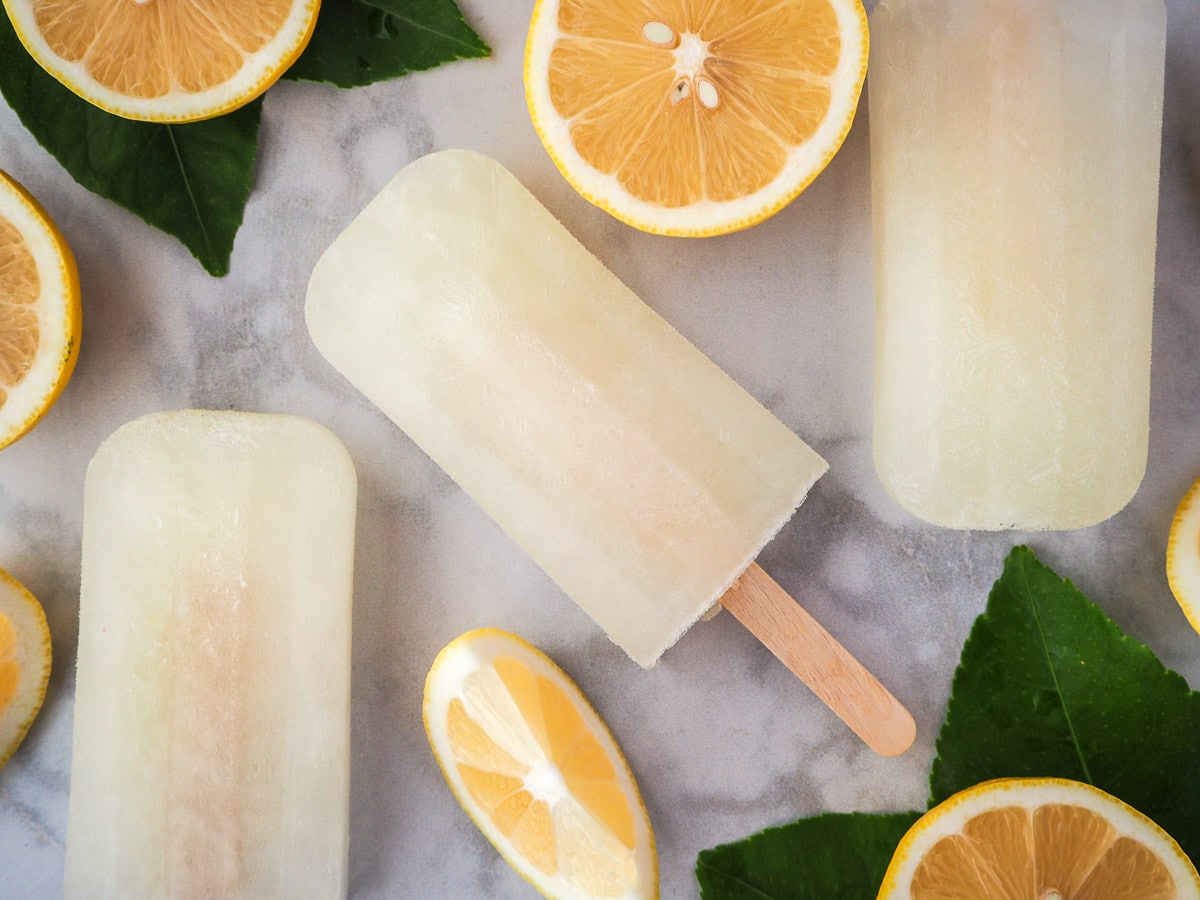 Make popsicles? These homemade lemonade popsicles are super refreshing. With just three ingredients they are easy to make and perfect to cool off on a hot day.
18. How to Make Ice Cream in a Bag– Sweet Frugal Life
Preschoolers love getting to help shake the bag with this easy homemade ice cream in a bag recipe! All you need is three ingredients and some ice for this fun activity and treat!
Conclusion
In conclusion, I hope this Summer Activities for Toddlers and Preschoolers round up post has been helpful to you! Please remember the time we have with our children is precious and goes so fast! Get creative and have fun!
Which activities will you try this Summer? What ideas for crafts, activities or treats do you have in mind for this summer? Please leave them in the comments!